Stephen Goff – Knoxville Live Musician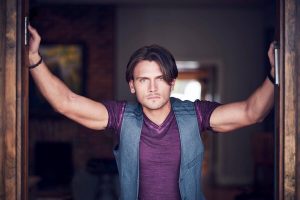 Stephen Goff is a Kentucky-born singer/multi-instrumentalist who has called East Tennessee his home since 2006. His love for music and performing came at a very early age, and his passion has grown through the years.  Before graduating high school, he had performed with national acts including .38 Special, Ricky Skaggs, The Kentucky Headhunters, Marty Stuart, Ralph Stanley, Charlie Daniels, Black Oak Arkansas, and many others.  While attending Morehead State University for music performance, Stephen was asked to be a part of the newly funded traditional music program, the first of its kind in the state.  With Stephen, this ensemble also included Chris Stapleton – guitar/vocals (Universal), JT Cure – bass (Chris Stapleton) and cousin Roger Coleman – banjo, guitar (Justin Moore).
After departing from college, Stephen moved to Pigeon Forge, TN and soon began performing at theater shows such as Blackbear Jamboree, Hatfield and McCoy Dinner Show, and the Live Rock n' Roll Theater.  Currently he performs at numerous Knoxville and East Tennessee venues, private parties and weddings either as a solo act, duo act, or with his band Stephen Goff and The Royals, and he is also a favorite in providing instrumental guitar ceremony music.
Learn more about Stephen Goff and the Royals.